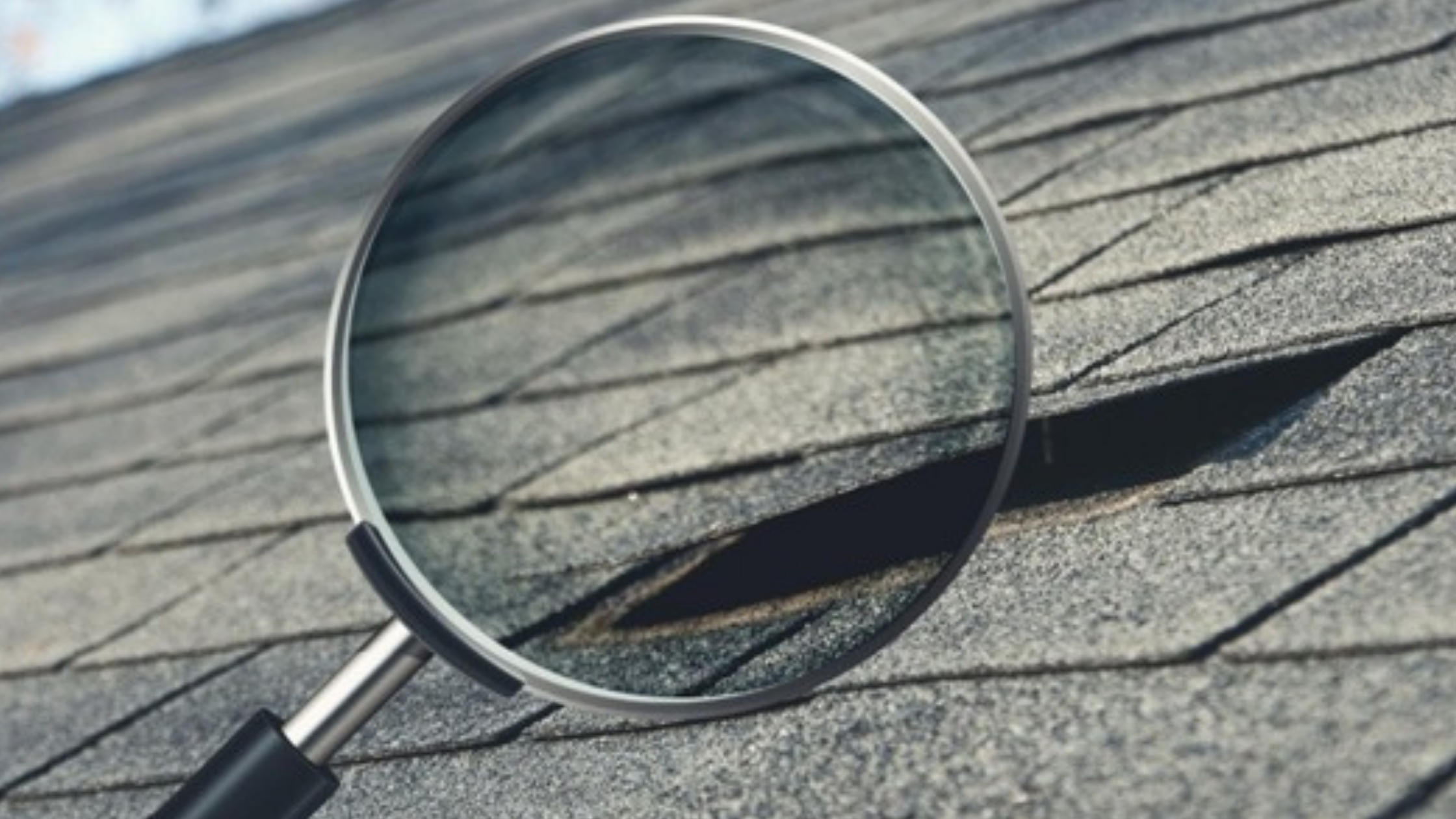 If you think you might have a roof leak or storm damage, your first thought may be to do a quick search for "roof repair near me" to get help. But what does the roof inspection process look like, and how long will it take? We created this blog to give you answers to those questions and more!
When To Get A Roof Inspection
Homeowners often assume that roofing contractors only help those that have an active roof leak. That couldn't be farther from the truth! We suggest homeowners use us as preventative maintenance and get a roof inspection at least once per year. 

Do you need an inspection now? Answer the following questions to find out!
Are you selling your home and need to know if your roof is damaged or if your home will pass inspection?

Are you buying a home and need to know if a roof is in good condition?

Has your home been recently impacted by hail or wind storms?

Are you seeing signs of damage like missing shingles or stains on your ceiling?  
If you answered "yes" to any of these common questions, then a roof inspection is likely needed soon!
What To Know Before You Schedule A Roof Inspection
Depending on your home's size, the entire roof inspection process could take anywhere from 45-60 minutes. In most cases, a roof inspection includes a thorough inspection of your home's exterior, rooftop, and your home's attic. If any active roof leaks have led to stains on the ceiling or interior damage, we will inspect that as well. 

What Do Roof Inspectors Look For?
A common misconception from homeowners is that we only inspect the actual roof. In reality, several components of a home work together to keep the entire roof system functional. Those often include gutters, siding, ventilation, insulation, etc. and are all part of our top to bottom inspection process.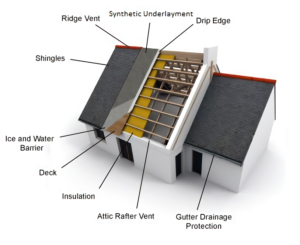 Roof Inspection From Outside
Briggs will perform a thorough inspection of your home's exterior from the ground and from the roof itself. We look at the following areas for damage:
We check roof eaves, soffit, and overhangs for signs of rot or insect infestation/damage

Gutters are checked for clogs and drainage 

We check all roof valleys for debris buildup and damage

Missing shingles and storm damage is common on the slope, so we check each area thoroughly 

All roof components (vents, pipes, fans, etc.) don't last forever, and we'll check each one for damaged or cracked seals

Roof flashing is known to crack and rust, so we'll check all areas to ensure it is in good condition

We look at all shingles for storm damage, including wind uplift 
Roof Inspection From Inside
The exterior of your home only tells half the story when it comes to your roof. To fully understand your roof's condition, we also go into the attic as part of our normal roof inspection process. Here's what we check for:
Signs of light that would indicate a hole or roof damage

Mold or water damage on the insulation and structural components of the roof

Symptoms of a pest infestation

Proper attic ventilation

Proper insulation levels 
Why Choose Briggs Roofing Company
If you think you might have a roof problem, you need help from a local roofing company you can trust, and fast! Googling "roofer near me" will give you hundreds of options… So how do you know who to choose? 
Choose a roofing company that has a local office – this helps protect you from scams

Go with someone with a proven track record – read their online reviews!

Make sure your roofer has training and certifications – check their website! 
You'll find all of these things and more when you choose Briggs Roofing Company for your next roof inspection. Our #1 goal is to be a trusted resource for Rigby homeowners in need of roof repairs, storm damage help, or full roof replacement. Get in touch with us today by calling 208-390-9007 or use our online form. 
Make sure to follow us on Facebook and Instagram for more tips on the best ways to take care of your roof and home!