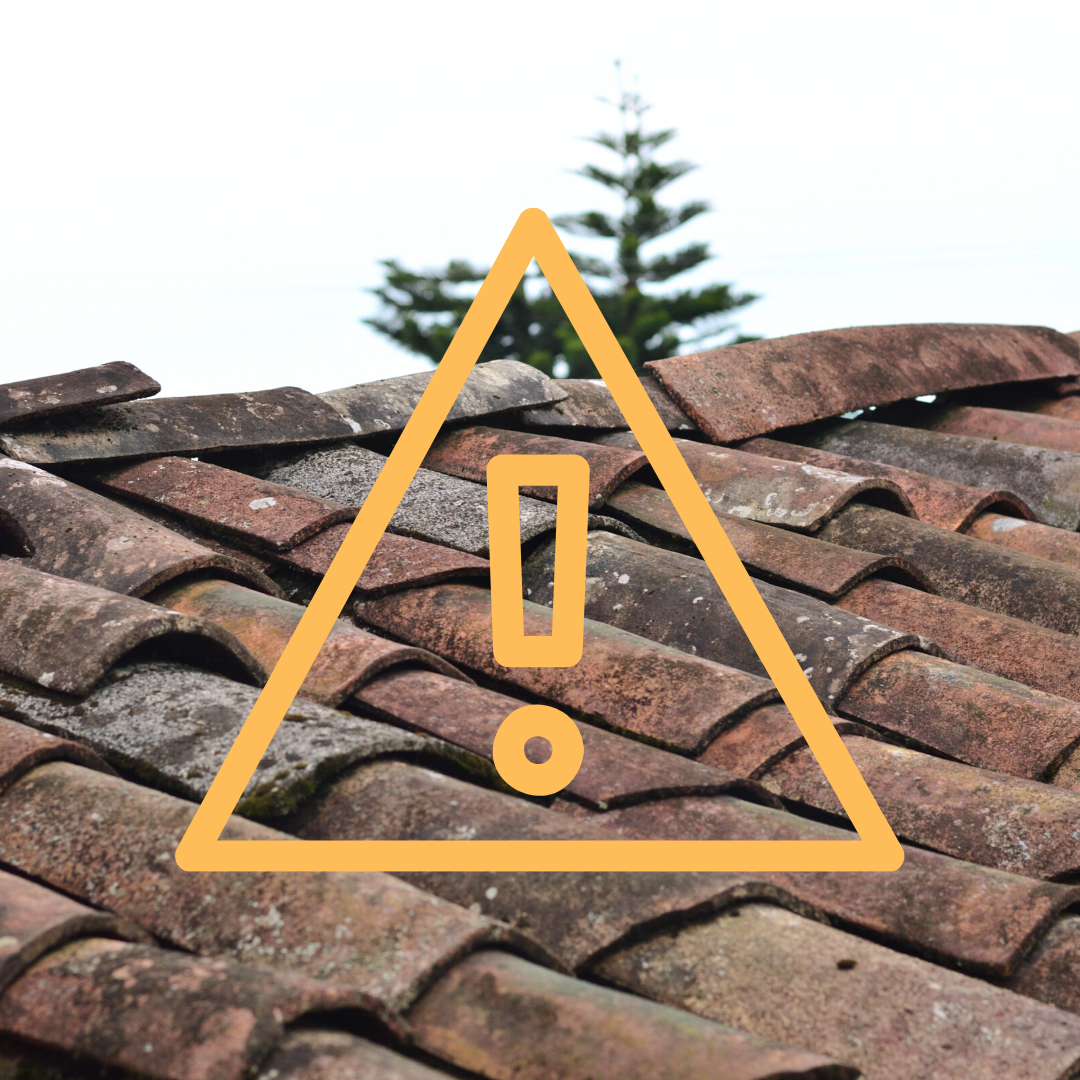 A new roof can be a costly investment but is essential to both you and your family's safety. Your roof protects you from the rain, wind, and other natural elements, not to mention sets the stage for your home's curb appeal and appearance. That's why knowing when your roof has reached the end of its lifespan is so important! Keep an eye out for these warning signs and make sure to get a professional roof inspection ASAP should you see them on your home. 
Shingles are visibly worn
:
Have you noticed sand-like granules in your gutters or on your drive-way? Are your shingles so worn your roof looks like it has bald spots? These could be signs that your shingles are old and the lack of granules on them can result in excess heat entering your home and therefore increasing your air conditioning costs. Furthermore, once exposed, the asphalt underneath will dry out and crack, making your roof susceptible to leaks. 
Shingles are cupped and curled
:
If your shingles are visibly buckled, curled, cracked, or missing, it means that wind-driven moisture can easily get under the shingles resulting in leaks and rot. 
Your neighbors are getting new roofs
:
We don't mean "keeping up with the Joneses." If you live in a neighborhood the homes were probably built around the same time and if others around you are getting new roofs, it probably means yours is about due too. 
You've experienced leaks
:
Roofs are made of many components such as shingles, deck paper, flashing, vent stack boots, and more. As the roof gets older and several of these components start to fail, the roof should be replaced. 
The roof has experienced major damage
:
If more than about ⅓ of your roof needs repairs due to storms, wind, or hail, it is most cost-effective to simply replace it. This is because the repair is costlier on a per square foot basis due to it being more time-consuming to integrate old shingles with new ones. Not to mention, the mix of old and new shingles just won't look good.
Your roof looks bad
:
Aesthetics are extremely important to homeowners and potential buyers. If your roof looks old and worn out, it loses curb appeal and value. A new roof can boost a home's appearance and value by more than you'd think. 
Schedule Your Free Roof Inspection
If you've been hit by recent storms or if you're not sure about your roof's condition, then you should consider getting a free inspection with one of our trained professionals. There is zero obligation and it could mean preventing roof failure and the costly damage that comes with it!
Get in touch with us today by calling (208) 745-9002 or use this link to schedule online. Don't forget to follow us on Facebook and Instagram for the best tips on taking care of your home!