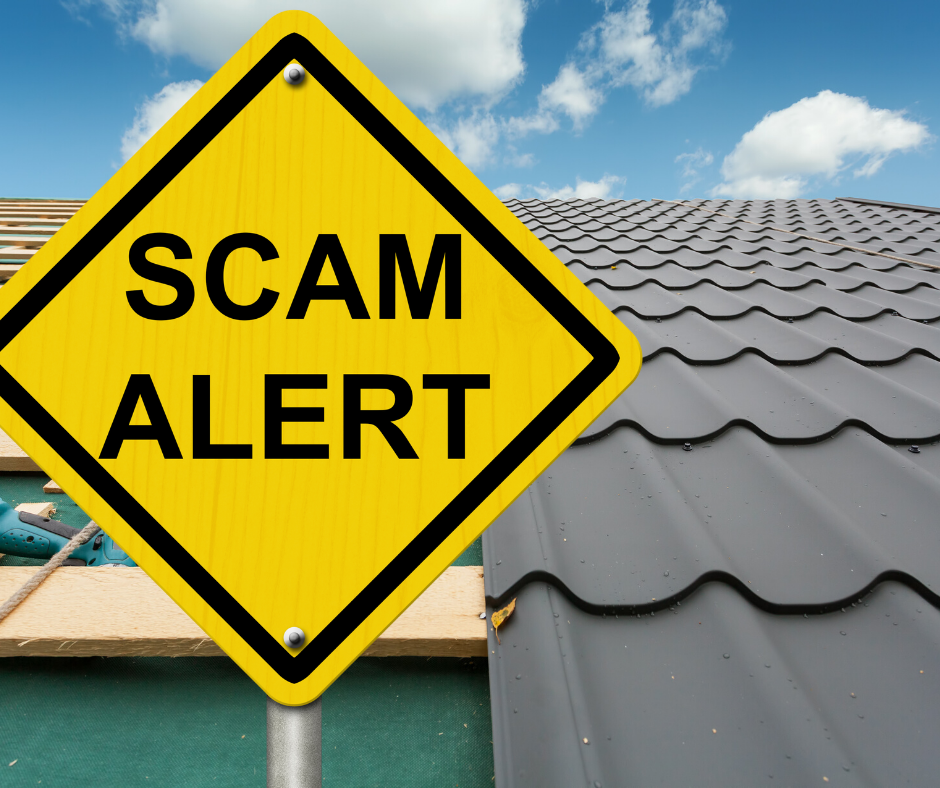 Scams can be found in every business out there. Not only can home improvement scams put homeowners out thousands of dollars, but it can also leave your home in a state of
disrepair
that can cost even more money to fix again down the road. Understanding the signs of roofing scams is not only beneficial to you as a homeowner, but it's also a benefit to us roofers that are out there every day, providing honest and quality work!
Roofing Scams #1: Inadequate Repair
Poorly done roofing repairs can be difficult to notice until long after the guilty party is gone. It can take a while to discover shoddy repairs because, on the outside, it can seem like a job well done, while the work underneath is lacking. Many roof problems actually occur below the surface, so it's easy to camouflage the damage with new shingles. This type of scam will leave your roof looking great until a massive storm blows through and the original problems are made worse.
Roofing Scams #2: Unnecessary Repairs
Instead of not doing enough work, this scam actually has roofers doing too much! This one can also be difficult to spot because many roofing issues are sub-surface. You, like many other homeowners, may fall victim to this scam and may never know it.
Roofing Scams #3: Overcharging
This one is easier to avoid than the others. Roofing companies can charge whatever they want, but good ones will give you a fair price. Homeowners who don't have a go-to contractor will often get several quotes from local roofers. This will give you an idea of who is overcharging and what the average price for repairs is.
While your first instinct might be to go with the cheapest option, that most likely won't be the best choice. Make sure you look at reviews and their standing with the
Better Business Bureau
. The end goal is quality work that will last, the price should reflect that.
If it sounds too good to be true, it probably is.
Lastly, if they don't have an online presence, they could be storm chasers! Beware of contractors who don't stick around. If you have issues with their install, it would be difficult to hold them accountable.
How to Avoid this Roofing Scam:
Avoid these scams by hiring a roofer that you can trust. Highly qualified and reputable roofing contractors, like
Briggs
, never rely on scams to win business. We take pride in providing quality work at a fair price. We always offer free inspections where we carefully evaluate your roof and communicate what repairs or replacement we think your home may need. Please contact us today at
(208) 745-9002
with any questions you might have!